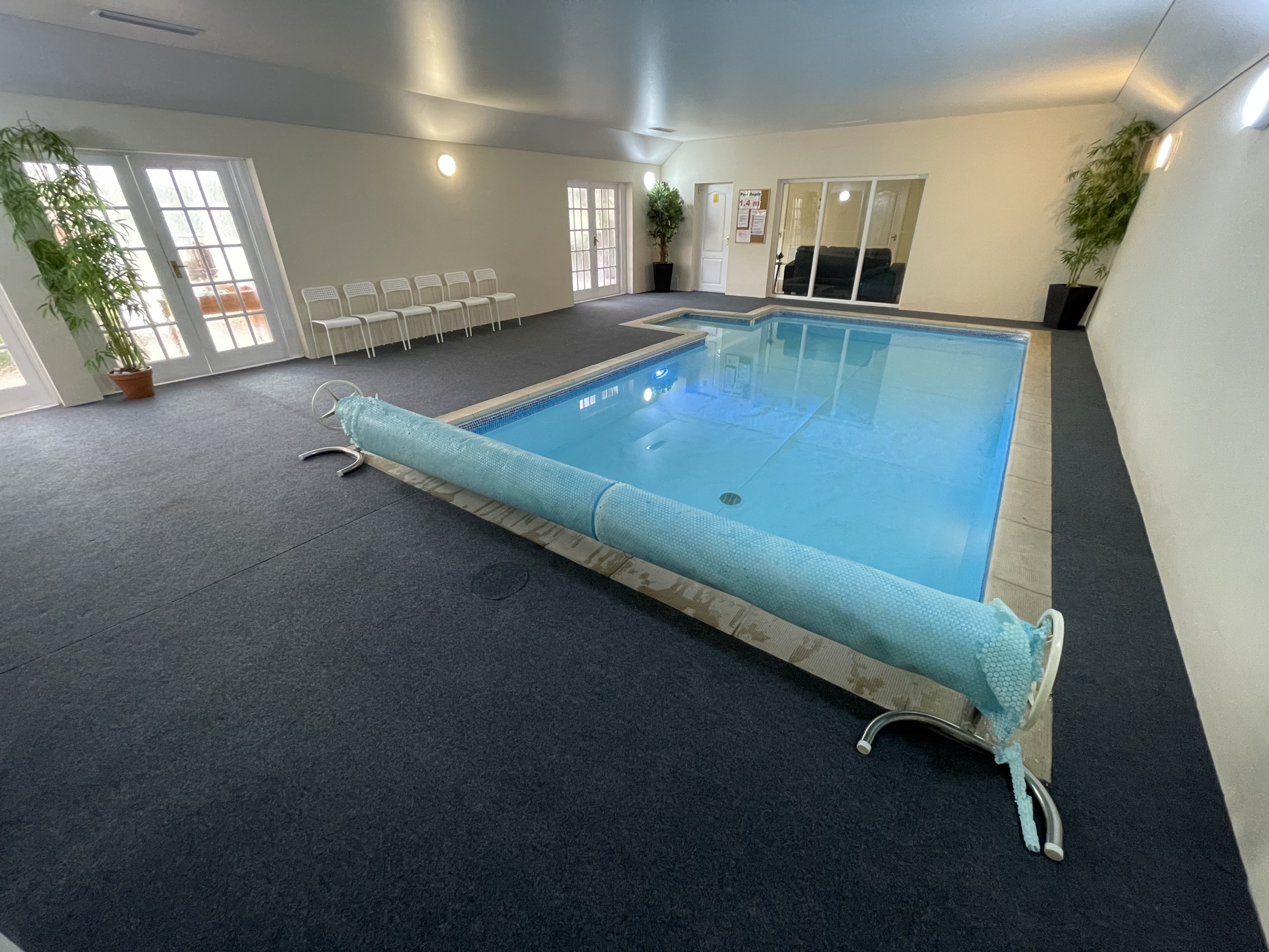 Swimming Pool @ Aldercarr
Aldercarr boasts a private indoor heated swimming pool ideal for family time together, exercise or learning how to swim.

The swimming pool is located next to our beauty salon and spa in picturesque settings with a bright and airy decor.

Key Features:
- Indoor Heated Pool (30 degrees)
- 4.6ft deep throughout ideal for children & families
- Changing facilities including shower & WC

- Water maintained & tested daily

- Ample free parking

Private Hire Swimming Pool

Aldercarr boasts a private indoor heated swimming pool suitable for swimmers, non-swimmers and families.

Heated to 30 degrees in relaxing surroundings the swimming pool and be booked at £25 per hour for up to 4 people, with a further charge of £5 for each additional swimmer.

Slots can be booked on a regular basis or as a one off. Please contact us on 01953 453 400 to enquire further or make your booking.
Swimming Schools

Do you operate a swimming school?

Would you like to base yourself at an exclusive pool just outside of Attleborough?

If so we offer our indoor heated pool on an hourly rental basis to swimming schools throughout Norfolk. Our swimming pool is ideal for students as the depth is 4.6ft throughout with no shallow or deep ends.